Grant Leboff's 5th Book
Myths of Marketing
"Caution: this book will annoy others, as you'll keep shouting out "YES!" every few pages. A must-read for everyone who spends even five per cent of their time thinking about marketing."Jay Baer, Founder, Convince & Convert, and co-author, Talk Trigger
Join the Sticky Marketing Club
Become a member of the Sticky Marketing Club® for FREE, and start to understand how to make your Sales & Marketing really work.
---
JOIN NOW
What Others Say..
Reviews, Comments and Mentions from around the Internet.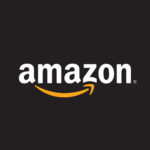 Myths of Marketing:- Reviewed in the United Kingdom on 29 January 2020. 5.0 out of 5 stars . Challenges Reviewed Wisdoms on every page.  I read more marketing books than is healthy for a man of my age! I could have skipped half in favour of "Myths of Marketing" and still be ahead.I think of myself as reasonably well read in this area but I have only scratched the surface in comparison to Grant's depth of knowledge of Marketing and Marketing thinking.  A great work from one of today's leading Marketing thinkers. A must for anyone who has any ambition to call themselves a marketer. Chris Hughes: Emiritus Vistage Chair and Speaker

7 January 2020 – Stephen Spencer  Head of Sales Prontaprint Leicester and Milton Keynes and Host to Cambridge Business Buzz Networking – Great presentation by Grant Leboff tonight

28 November 2019 Jon Penn – Director at CDL, NED, CEO Coach, Vistage CEO group Chair | CEO Coach | Board Advisor | Non Exec Director:- Well last week my Vistage group of CEO s had a fabulous session with Grant Leboff, who received the highest scores I have seen for a very long time. Fabulous take away value!
---
Books by Grant Leboff
Grants bestselling books provide companies with the new principles of marketing so they can thrive in a digital world.
---
Lessons & Videos from Leading Sales & Marketing Experts
The Sticky Marketing Club hosts a Video Resource containing hundreds of video lessons from leading business, social media, internet and sales & marketing experts.