A selection of Radio Interviews and Podcasts
featuring Grant Leboff in UK and USA
---
June 08, 2020
What to say to customers when the economy reopens
Grant Leboff joins Jim Blasingame to first report on the toll of the coronavirus on the U.K., and then to explain how to talk with customers about doing business when you first start asking for business.
---

June 08, 2020
Check your value proposition as you restart your business post-pandemic
Grant Leboff joins Jim Blasingame to discuss why before you reopen your business to customers you should revisit and reconfirm with customers whether your pre-pandemic value proposition is still valid and important post-pandemic.
---

January 28, 2020
Dispelling marketing myths, including "Marketing hasn't changed"
Grant Leboff joins Jim Blasingame to debunk some of the myths of marketing, including that how you did marketing in the past is still valid, plus marketing and selling are the same thing.
---

January 28, 2020
Debunking more marketing myths like "My business is too small"
Grant Leboff joins Jim Blasingame to dispel some of the classic marketing myths, like my business is too small to do marketing, and creating content marketing is too difficult.
---

January 2020 
Escape the Rat Race Radio: Episode 97 – Why Marketing Matters.
Christian Rodwell discusses with Grant how and why marketing is so important for business people who are just starting out in their own companies.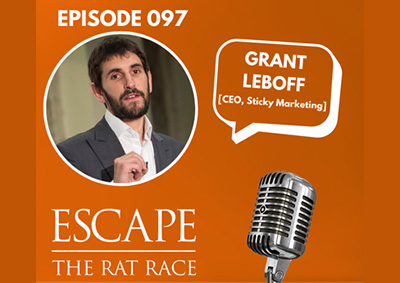 7th October 2019 
How to establish your value with a pricing strategy
Grant Leboff joins Jim Blasingame to discuss how to create an image of value with customers by adding value, and not giving away what you need to sell.
---
---

7th October 2019 
What do customers think about your value proposition?
Grant Leboff joins Jim Blasingame to discuss the perception of your business to prospects and customers, especially if you have an initial approach to them of giving away what you offer for free.
---
---

2nd January 2019 
Get to know your customers' ecosystems
Grant LeBoff joins Jim Blasingame to reveal how to serve customers more successfully by getting to know what motivates them in their acquisition ecosystem.
---
---

2nd April 2018 
Social Selling with Grant Leboff | Sales Expert Insight Series
As media platforms change and evolve, some salespeople are struggling to keep up with the social media trends, and are missing out on key sales, or failing to market themselves in a way that keeps up with consumer preferences. To learn more about how to keep up with media trends, watch this video interview with Grant Leboff, hosted by John Golden.
19th March 2018 
How small businesses compete against giant etailers, like Amazon?
Grant Leboff joins Jim Blasingame to reveal how small businesses can use social media and their unique capabilities to compete with the giants, like Amazon.
---

---
19th March 2018 
When social media platforms can hurt our business
Grant Leboff joins Jim Blasingame to reveal how to minimize any damage the social media platforms, like Facebook, Google, etc., can have on your business when their goals are at cross-purposes with their users, your customers.
---

---
18th August 2017
Focus on quality, not quantity prospecting
Grant Leboff joins Jim Blasingame to discuss how acquiring leads through marketing has changed in that you have to focus on quality more than quantity.
---

---
18th August 2017
How is online marketing different in the UK from the US
Grant Leboff joins Jim Blasingame to report on how similar online marketing is in the UK compared with the US.
---

---
26th May 2017
"With the increase in technology use, it is important for businesses to establish a strong identity online. Businesses must focus on having a clear presence online and give a relatable sense of what they are about in order to be successfull digitally. Author of Digital Selling Grant Leboff joins us to go over the three steps companies can take to thrive and survive online."Richard Franzi
---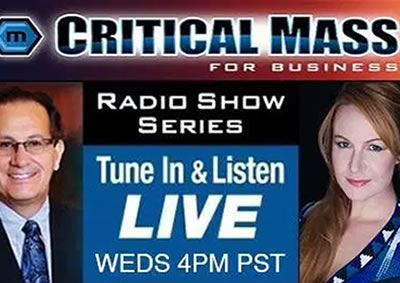 ---
24th April 2017
"For a company to be attractive to an audience, it needs have a strong, clear presence online, whether it's on a website, blog, or social media. With most of the buying journey taking place online, people need to get a crystalline, relatable sense of just what your business is about.The digital media transformation has changed everything for businesses — including sales and marketing, and the old methods won't work. When anyone and everyone has access to media channels, a compelling online identity is the only way to ensure your company doesn't disappear into the din of information overload…"Ed fulbright
---
---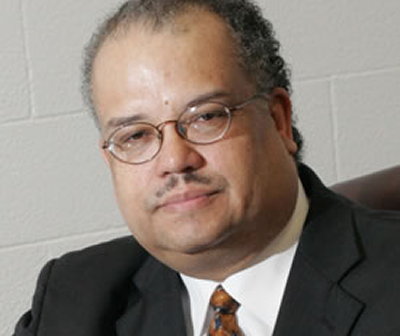 8th April 2017
"Digital Selling" cuts through the abundance of information to help guide salespeople in acquiring the core digital skills needed to understand the new models of consumer behavior. Author Grant Leboff reveals why embracing the social web is vital, how sales roles change in a digital environment, how to build an online network, how to create structure and time for your lead generation, and more."Kim Pagano, 7am Show
---

---
16th March 2017
"…an excellent read, it's a necessary read for anybody who is involved in any type of sales presentations…one of the world's leading experts on digital marketing"Ric Bratton – This week in America. (Syndicated across 128 US radio stations) 23:02
---
6th March 2017
Three things to do to improve your high tech selling
Grant Leboff joins Jim Blasingame on Small Business Radio in the USA, to reveal that; delivering your big idea, why your company matters, and your key message in a story, are three things you have to deliver to cut through the content clutter.
---

---
6th March 2017
Why you have to be attractive to prospects to win their business
Grant Leboff joins Jim Blasingame to reveal how the competitive advantage model has been replaced as the first prospect consideration with whether you're attractive, or relevant to them.
---

---