Grant Leboff's 5th Book
Myths of Marketing
"Caution: this book will annoy others, as you'll keep shouting out "YES!" every few pages. A must-read for everyone who spends even five per cent of their time thinking about marketing."Jay Baer, Founder, Convince & Convert, and co-author, Talk Trigger
Join the Sticky Marketing Club
Become a member of the Sticky Marketing Club® for FREE, and start to understand how to make your Sales & Marketing really work.
---
JOIN NOW
What Others Say..
Reviews, Comments and Mentions from around the Internet.

8 March 2020 Anthony Bethell MICFor. MD at ArB Tree Care (Specialists) Ltd, Managing today's Woodlands for tomorrow's people. Quite simply the best two days of lectures I've ever had. It's really helped me to  decide to re-evaluate everything in my business. A total game changer of insights.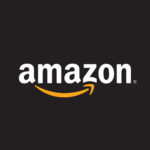 Myths of Marketing:- 5.0 out of 5 stars This book offers great insights and learning in to the world of marketing in 2020. Reviewed in the United Kingdom on 6 March 2020:- "I have enjoyed every chapter of this book. As a marketing professional it's a great reference tool to remind clients of each 'myth' and the importance of each one in their world. I've also used it as a unique way to make sure my own strategies and CPD are still up to date. I love the real life examples which help put all the 'myths' into context and how the book is laid out. The book offers great insights and learning into the world of marketing in 2020.Highly recommend." Zoe Bishop, Director, Torchlight Marketing

4 March 2020: Leja Bevk Marketing at Prima Filtertehnika d.o.o.: Yesterday I attended a seminar by Grant Leboff, to improve my marketing skills. As I love, LOVE my job which fulfills me, this was an opportunity I wouldn't miss. The seminar surpassed my expectations and needles to say, I will continue to follow Grants advice on his channel as often as possible – as should any marketer wanting to stay on top of his/hers game .
---
Books by Grant Leboff
Grants bestselling books provide companies with the new principles of marketing so they can thrive in a digital world.
---
Lessons & Videos from Leading Sales & Marketing Experts
The Sticky Marketing Club hosts a Video Resource containing hundreds of video lessons from leading business, social media, internet and sales & marketing experts.