Join the Sticky Marketing Club
Become a member of the Sticky Marketing Club® for FREE, and start to understand how to make your Sales & Marketing really work.
---
JOIN NOW
What Others Say..
Reviews, Comments and Mentions from around the Internet.
7 November 2019 Raj Shah@sheffield_ifa @grantleboff @DraytonBird Good to see you yesterday Grant. Thank you for the insights and a fantastic thought provoking session  #marketing #stickymarketing
7 November 2019 Lee @finspeak @grantleboff  fabulous presentation at #Solidus today. Thank you!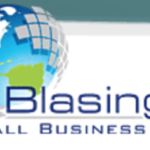 7 October 2019, Jim Blasingame, The Small Business Advocate (USA Radio) – "Grant Leboff…One of the top digital marketing experts on the planet, probably the galaxy."
18 September 2019 Room captivated by @grantleboff giving a masterclass in marketing this morning. https://t.co/sEWEn29j5a
---
Books by Grant Leboff
Grants bestselling books provide companies with the new principles of marketing so they can thrive in a digital world.
---
Lessons & Videos from Leading Sales & Marketing Experts
The Sticky Marketing Club hosts a Video Resource containing hundreds of video lessons from leading business, social media, internet and sales & marketing experts.