Simon Hazeldine
Simon Hazeldine works internationally as a professional speaker and performance consultant in the areas of sales, negotiation and leadership. He is the bestselling author of five books:
"Neuro-Sell: How Neuroscience Can Power Your Sales Success"
"Bare Knuckle Selling"
"Bare Knuckle Negotiating"
"Bare Knuckle Customer Service"
"The Inner Winner"
Simon has a Master's Degree in Psychology and is a Fellow of The Professional Speaking Association. His client list includes many Fortune 500 and FTSE 100 companies and he has spoken at several leading business schools. As a highly experienced international speaker he has spoken in over 30 countries across six continents.
Find out more at www.simonhazeldine.com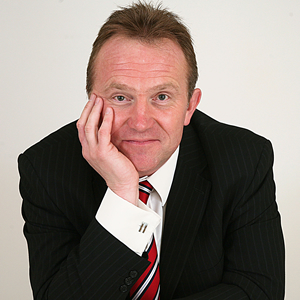 Bare Knuckle Negotiating
Knockout Negotiation Tactics They Won't Teach You At Business School
Bare Knuckle Customer Service
How To Deliver A Knockout Customer Experience And Hammer the Competition